BEING VEGETARIAN FOR 2 YEARS MADE NO DIFFERENCE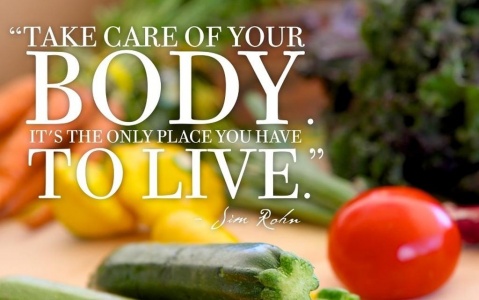 One of the first questions I get asked as a vegetarian is if I feel better as a result of not eating meat. I also get asked the following
· Do I feel lighter?
· Where do I get my protein intake?
· Don't I miss meat?
· Did I stop eating because of cruelty to animals?
· Does it cost me more?
Well the honest answer to whether I feel better is NO. I don't really feel any different to when I used to eat meat.
Saying that, I'm 52 and take 7 high intensity cardio BhangraBlaze classes a week and also visit the gym for my own resistance based training at least 4 times a week. My muscle mass has not decreased, in fact if anything it has increased.
I get up at 5am 5 days a week and work outdoors in all the elements. 5 out of 7 days I will be up for 18hrs a day.
AND I FEEL GREAT.
So, is this anything to do with not eating meat? Maybe.
I know for certain that eating meat works your body a lot harder as meat takes much longer to digest. So maybe my body is having more energy to recuperate. I mean I used to eat meat at almost every meal meaning that my body was probably working all day. My last meal definitely would have included meat, meaning that my body would be working way into the night so not allowing my body to rest fully.
I FEEL GREAT FIRST THING IN THE MORNING. NO ACHES OR PAINS.
Protein intake is not a problem as there are so many sources from non-meat sources. With the average male requiring approximately only 56gms of protein a day you can see this is a very simple amount. In fact, just 20 almonds is approx. 15 grams of protein, so you don't need much.
MEAT WAS ALWAYS AN EASY OPTION. NOW I HAVE TO THINK (JUST A LITTLE) BUT THIS MEANS I OFTEN MAKE HEALTHIER CHOICES.
I do miss meat, especially when picking up a KFC or donner kebab for the kids. But one thing is for sure, I've saved a lot of money as I would have normally bought some for me too.
I didn't stop eating meat because of cruelty to animals although I suppose I feel a little better knowing I no longer contribute to the act.
I didn't stop because of health reasons as I have always been healthy although right now I feel healthier than ever.
I didn't stop eating meat because of religion. Many religions in the world have philosophical schools that forbid consumption of meat although saying this I know many people who follow these religions still eat meat. Maybe it's just an option.
SO WHY DID I STOP? I DONT KNOW.... I JUST DID... MAYBE ITS BECAUSE I COULD....
In life you often don't notice when everything is going well, in fact you take it for granted. It's only when you fall ill that you wish you had taken care of yourself. Only when your clothes don't fit that you wished you had eaten a little better. Only when you struggle to walk up the stairs or do basic things that you wish you had maintained exercise.... and so on and so on... So, I suppose my answer initially was wrong as i feel as good, if not better than a few years ago. I'm pretty certain I may not have felt as good and felt as young as I do had my diet still included meat.