BhangraBlaze – Does it work?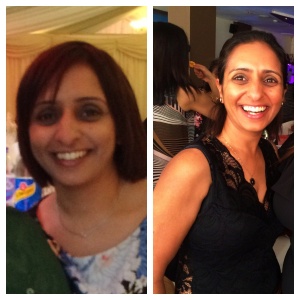 Every time I have an enquiry about joining my class, the first question I get asked is "Will it help me lose weight?" – My response is always the same:
1. Yes it will
2. You will notice that you will tone up your body and the inches will start to drop.
How I hear you ask….
BhangraBlaze does not focus on one particular area off your body, it actually works every single muscle in your body and over time any aches and pains you have will to decrease and in some case disappear.
As you notice the change in your body, you will find your posture will change – you will stand proud and you will be please with your achievements.
And then if even after they have attended a class and felt the benefits but still have doubts, I always show them the attached photo of me.
This shows the difference a year of BhangraBlaze can have on your body.
So if you're reading this and still thinking "I'm not sure" – come and give it a go, you will not know until try it!!
YOU DON'T HAVE TO SEE THE WHOLE STAIRCASE, JUST TAKE THE FIRST STEP.