FITNESS CLASSES LEICESTER GROUPON OFFER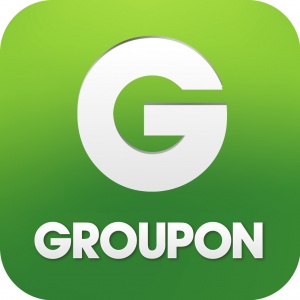 FITNESS CLASS LEICESTER INFORMATION
Start the new year with an amazing range of fitness classes in Leicester and Birmingham, ranging from Bootcamp to Bhangra. Have a half hour blast on a professional spin bike
BhangraBlaze
Tuesday 12.00pm - 12.45pm
BhangraBlaze is the ultimate Bhangra workout taking simple Bhangra (Panjabi folk dance) step and creating an incredible, fun and calorie blazing hour of fun.
£5 per class - call 0116 276 8960 to book
#Spin
Wednesday & Thursday 12.00pm - 12.30pm
Come along to our 30 minute Spin Blast and expect to leave sweaty and with heavy legs, knowing you have had a great workout and blasted away the calories. Join riders of all abilities and push yourself as much as you like.
£5 per class - call 0116 276 8960 to book
#AbsBlast
Wednesday & Thursday 1.00pm - 1.30pm
Abs, abs, abs, we all want them. Apart from looking nice, a stronger stomach means an overall stronger core, which in itself has so many benefits. Join our qualified instructor who will lead you through a whole range of exercises to tighten that midsection right up.
£5 per class - call 0116 276 8960 to book
​​​​​​
UPPINGHAM ROAD METHODIST CHURCH
GarbaBlaze (50+)
Tuesday 1.15pm - 2.00pm
GarbaBlaze is a fun and effective workout based around a Gujarati folk dance. The movements involve lots of energising stretches and with the repetitive flowy steps, it is an extremely simple workout to come and enjoy. It can be enjoyed by people of all ages and is an extremely effective fat burner. We have adapted the workout so that it is suitable for over 50's.
£5 per class - call 0772 7687773 to book
FITNESS CLASS BIRMINGHAM INFORMATION
Boxing Bootcamp (Ladies only)
Monday 10.30am - 11.00am
Join our qualified female instructor for fun filled but effective calorie burning workout, taking basic boxing based exercises which will have you punching away the stresses of life.
£5 per class - call 0121 523 7260 to book
Weights Bootcamp (Ladies only)
Wednesday 10.30am - 11.00am
Push our weighted sledge, hammer our tractor tyre, swing the kettlebell and so much more to tone and shape your entire body. A workout that will leave you knowing you have worked out.
£5 per class - call 0121 523 7260 to book
SOLD OUT - NEW YEARS EVE BHANGRA/BOLLY/GARBA SPECIAL OFFER - 60% OFF - SOLD OUT
Let's end the year as we mean to continue into the new year.... run into 2018 blazing...
We have taken the best of our routines from BhangraBlaze, BollyBlaze and GarbaBlaze and mixed them up into an incredible 2 hours of calorie blazing fun. It's the perfect way to burn off Xmas calories and get fired up and ready for the new year.
On the door price is £10. Pre-booked offer price £4