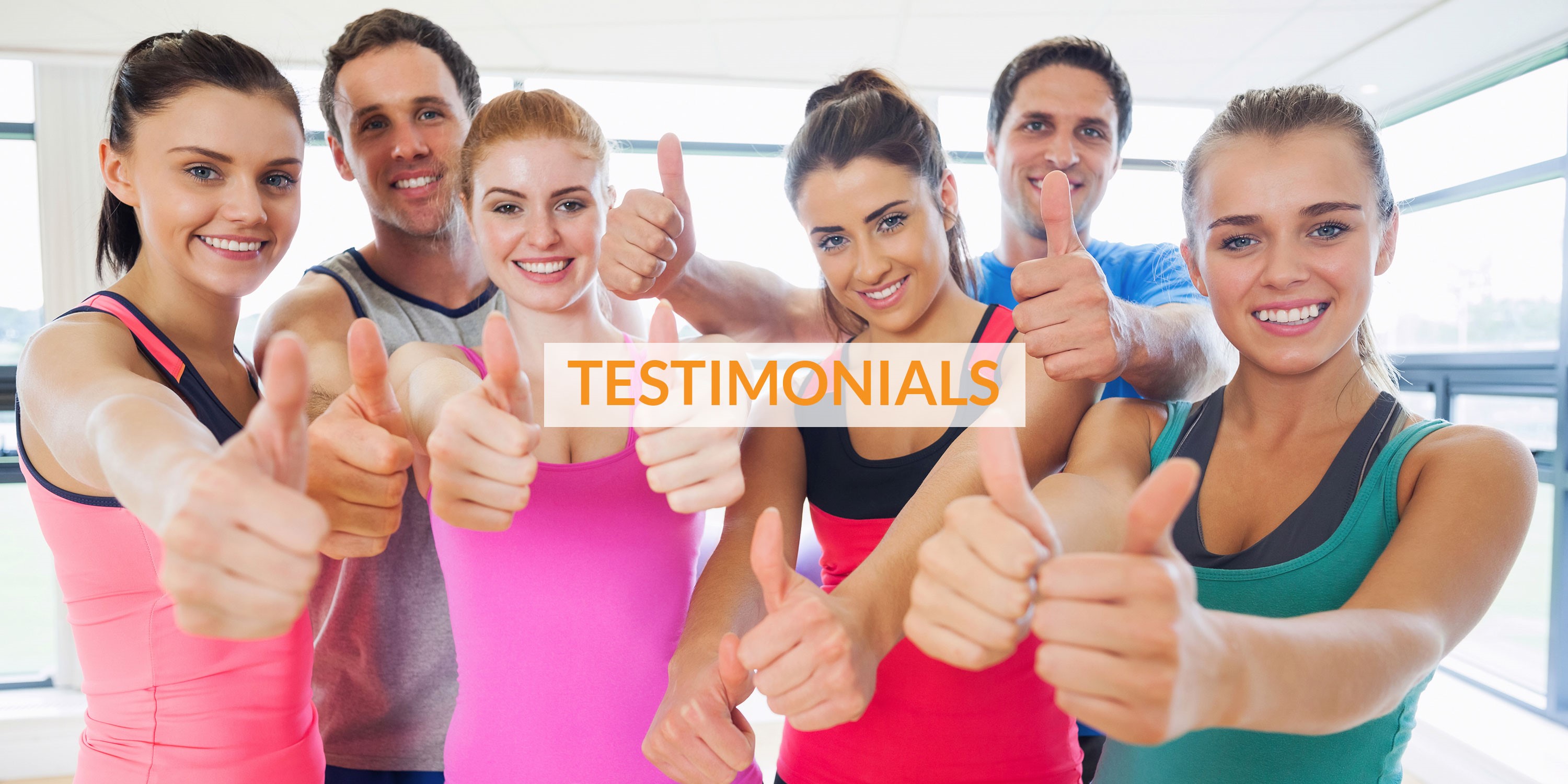 The real inspiration for our live-streamed classes are our customers. From seniors to young children, absolute beginners to workout regulars, and dance lovers to fitness gurus, we see everyday how much you're enjoying our classes. We want to share this enjoyment, and hope that messages from our wonderful customers will inspire you too.
VJ

Bhangra Blaze has helped Ria during these tough times at home. The format's welcoming and the setup makes the kids feel like they are part of a family and totally at ease.
Baly

BB online classes are brilliant for Nyla! She is continuing to learn her Bhangra dancing, (which she loves) whilst keeping fit & safe at home. It's also the only interaction she is having with her friends which, as a parent, I feel is equally as important.
Ramila

My experience of these online exercise has really helped me keep fit during this lockdown. Knowing the online classes are done weekly gets me motivated and I also get to see all the lovely ladies. My workouts are disciplined, effective and at the same time enjoyable.
Monica

A massive thank you for letting us be a part of your zoom session last week. It was thoroughly enjoyable. My mum isn't keen on dancing around people and gets quite shy, she was so at ease doing it at home in her own environment, it's a great idea and we can't wait to continue!! .
Kiran

BlazeFit online workouts have proved that it is possible to stay fit and active without leaving your house! The classes are fun and definitely work a sweat. The routines are well structured and easy to follow.
Raj

The online workouts are very easy to follow, the routine is taken through step by step before putting it altogether. The buzz created is phenomenal, and keeps you enthusiastic and motivated throughout the workout. The timings are very family friendly, and my personal experience, it kicks starts my day. Thank you.
Sanita

I have benefitted greatly with the continued training provided by BlazeFit. The commitment has meant that even during this difficult time my health and fitness is paramount. The classes are upbeat, full of energy and the instructors have an eye on you as always, so no getting away with laziness!
Rosemary

LOCKDOWN! We can't meet friends and family, can't do things we normally do, all in all it can be an isolating experience. BlazeFit on line is great. It gives me the motivation to do much needed exercise. I can 'see and be with' class members which is encouraging and supportive - great for body and mental health.
Aman

I am thoroughly enjoying the flexibility of exercising at home with the BB online live streams it is just as exonerating and actually it's more of a one to one as you are just seeing yourself and trainer on the screen. I'm working out a proper good sweat and I'm able to do my other chores before and immediately after it's perfect!
Kelly

I never thought I would enjoy working out at home via Zoom....but I love it! It is so convenient and so much variety to choose from! Instructors make it personal and interactive which makes it more enjoyable. Online workouts are the way forward!!
Shaz

I like the abs class as it's all about the abs but it stills have variety. But by the time the class has ended I've worked a whole variety of muscles and for someone with back issues I can still do the class.
Kuldip

I highly recommend these on line live sessions. During Lockdown, I feel lucky to have been able to access the classes everyday through zoom. It is what we all need in current climate to stay strong in body and mind. Working out from home helps the environment and also saves time travelling and saving money on petrol.
Daisy

Out from the kitchen and straight into my living room or garden for a workout and it's great to still be a part of team on zoom. It's so exciting to see others and still get to push myself even more as I know the instructor is watching lol thanks.
Kiran

The online class definitely motivated me at home and left me sweaty and feeling like I had a great workout. Loved the different Bhangra moves and the music and once all the moves were put together it didn't feel like exercise!
Bally

The BlazeFit online zoom classes allows me to continue to work out at home, during lockdown. The instructor works us all really hard, pushes us to our maximum, whilst making us giggle! It's also a way of interacting with my workout friends & it continues to give me "me time"!
Dimple

I have always enjoyed bhangra music and it is great fun doing the on line live class. The style of teaching and energy is great and keeps us motivated with a great choice of music. Best thing I ever did.
Dolly

Home workouts have never been for me, just did not have the motivation to do them. This has now changed with the bhangra blaze experience, the sessions are fun, motivational and overall a great workout. The instructor is always encouraging and gives me confidence to challenge myself.
Sandy

I have found these classes fantastic! It's great to have the online classes as you can build it easily into your routine. They are motivating and very energetic! The instructor keeps us motivated in the comfort of our own home, there's no excuse to not finding the time to do it.
Harjit

I can't thank BlazeFit enough for setting up some great online workouts. The know how to motivate you during the classes, they are great fun and enjoyable. The instructor is full of energy and knows how to push you without over doing it, which makes the work out enjoyable. I would recommend anyone to give the classes a try.
Chaitali

I cannot recommend these classes more highly. I stumbled upon his 'absastic classes' on Facebook and decided to take the leap and join in. The classes are intense but exhilarating. If you want results... the instructor will make sure you achieve them! Easy to book, at a very reasonable cost. If you're thinking of joining... do it ! You'll be glad you did.
Nylam

Amazing classes with a very energetic and motivational instructor. Great team spirit and I am always looking forward to the next class with anticipation. Recommend to all who want to start exercising weekly and beneficial to all.
Hema

This online workout is really good. Fantastic instructor. The moves are energetic and affective. My two young girls also join in. We feel great after. It's a full body workout. Keeps me and my girls active. We love the BlazeFit live on line sessions and look forward to the next.
Neera

Exercising from home has been really good, especially for busy mums like myself. It's challenging but at the same time really fun. It can be intense but you will get out what you put in. Highly recommended.
Peter

Online workouts have been brilliant! The convenience of being able to login and train with a instructor is like having a profession fitness instructor at home (or in your garden)! The exercises are tailored for the group and there is always a low impact and high intensity version for every exercise so everyone can benefit at their own pace.
Nimisha

Using house hold utensils like rolling pins to help with work outs shows we don't need to invest lots of £ in equipment, and it makes it FUN. The instructor's energy and enthusiasm radiate through the computer screen and we are all left feeling accomplished at the end of every session.
Jon

I am not very good at remembering verbal instructions for dance, so it was refreshing to follow the correct moves visually by watching the instructor dance and breaking down the moves. I thoroughly enjoyed the sessions and they also provided me with a good fitness workout. Thank you!
Robbie

I know it's fab really loving them as I know everyone else does... So glad they're going well... Can't wait to see you next week although. It's not always the physical side the instructor isy fixing, it's the mental side to and more times than not they go together just not everyone realises it... So, thank you.
Mina

The on line live classes are fantastic, I look forward to them throughout the week. It is very easy to join the classes online and allows me to stay fit even in at home. The workouts are engaging, challenging and interactive. I am already seeing and feeling the benefits to waistline, my energy levels and my general well-being.
Lyndsay

I am so happy about these on line live classes. I think there are so many people who can't get to the gym or don't like it and who love to be able to do it from home. I struggle with the gym because of the kids and work and so this is perfect for me.