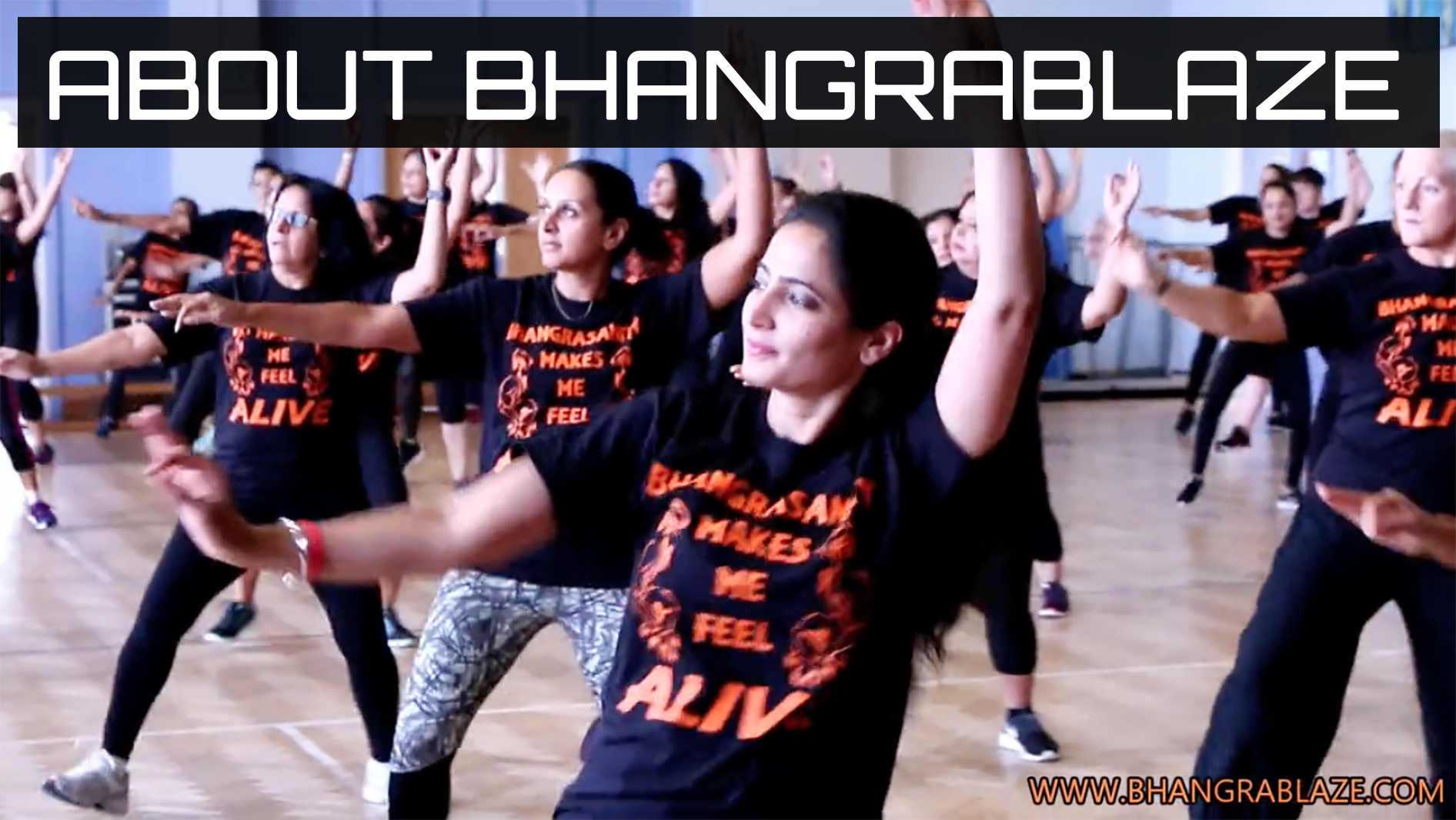 BHANGRA BLAZE
What is BhangraBlaze?
Bhangra is a traditional folk dance from the Punjab in India and danced to celebrate harvest time when the festival of Vaisakhi also takes place. The dance is often accompanied to the beat of an instrument known as the dhol, a traditional Indian drum,.
BhangraBlaze has taken simple but powerful moves from Bhangra and created an amazing calorie blazing fitness workout. Since it's official start in August 2015 it has gained a lot of attention and popularity. It already has a regular feature on BIG CENTRE TV, been on Star Plus and has performed on some of the biggest stages in the UK.
Unlike other Bhangra classes BhangraBlaze is NOT a dance class but uses easy to follow ballistic movements, meaning that no prior dance experience is needed. This repeated ballistic motion ensures incredible calorie blazing. Added to this BhangraBlaze uses music that lifts you to push yourself even further, not because somebody tells you to but because you will want to. BhangraBlaze has been developed by a fitness instructor of 20 years experience utilising his fitness and body transformation knowledge and fusing it with Bhangra.
BHANGRABLAZE BUZZ
The best thing about BhangraBlaze is the feeling of total euphoria at the end of the session. A feeling of well being and happiness starts as soon as you hear the first Bhangra beat and you bounce the first simple Bhangra step. Very soon you will be unleashing your inner self with total confidence. An hour of Bhangra bliss to take any blues you might have had away.
If you are fed up with your normal routines or bored with going to the gym then come along to a BhangraBlaze session near you and feel the BhangraBlaze buzz.
Look what other members say ....
BHANGRA BOLLY GARBA BLAZE
Bhangra also features heavily in the world of Bollywood with many of the dance routines incorporating Bhangra moves. BhangraBlaze has also introduced both BollyBlaze as well as GarbaBlaze. Again these are not dance classes but incredible calorie burning workouts using Bhangra moves and mixing them with Bolly and Garba routines.
BhangraBlaze classes are now held in many parts of the UK with all our instructors being accredited BhangraBlaze trained. As we are expanding we are also looking for enthusiastic who would like to build a new exciting career as a BhangraBlaze instructor
Here is a list of all our classes