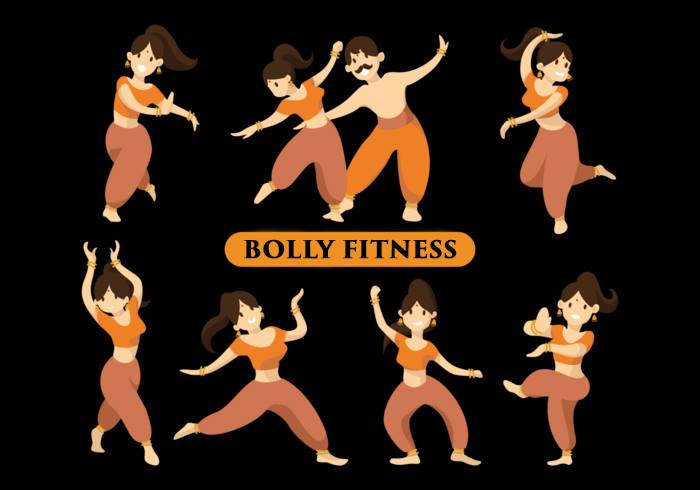 Bolly Blaze - the ultimate Bolly fitness workout
Blazing it in Bollywood fitness style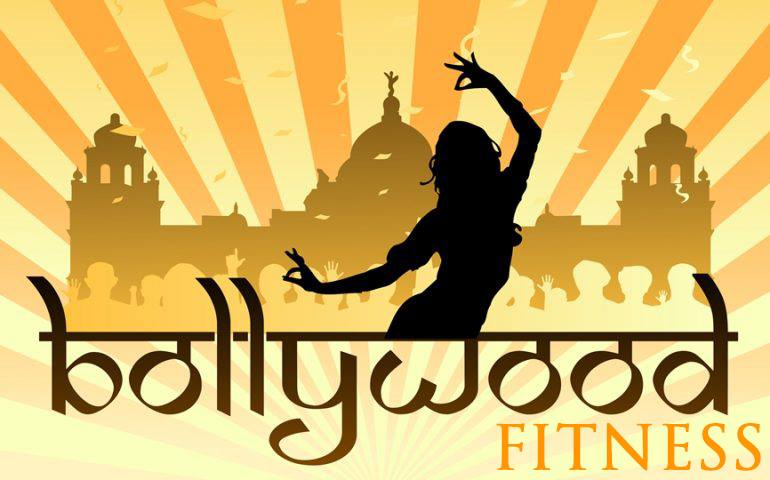 Bollywood or Bolly Dancing is one of the hottest dances around! It is the foundation of every great Indian Bollywood Film. The dances are a fusion of traditional and classical Indian dances with the influence of some jazz, hip-hop and modern dance. Timing and Rhythm, energy, and sharp controlled expressive movements are the important elements of Bollywood Dancing! Bollywood dancing is so much of a fun and enjoyable activity that can double as a heart pumping workout. This type of dance has become more mainstream with the popularity of films such as Slumdog Millionaire with songs such as Jai Ho crossing all cultures.
What is BollyBlaze - the ultimate Bolly fitness workout
Due to the popularity of BhangraBlaze - the ultimate Bhangra workout, founder Kirit Thakore decided after many requests to do the same with Bollywood dance and to create a Bollywood fitness workout. He has created workouts using popular and powerful Bollywood moves to create BollyBlaze - the ultimate Bolly fitness workout. The Bolly fitness workout will include constant ballistic flowing movements at a pace that will really blaze the calories away. The music played will lift members to push themselves even further. It's an energising routine that tones arms and legs.
The choreography has been put together to make it simple enough for the total "two left footed" beginner but inspiring enough for most dancers. If you are looking at if primarily from a fitness stance then you will not be disappointed. It has been attracting people from many cultures and in all shapes and sizes.
We use specific music tracks that are international hits and know that as soon as you hear them will put a smile on your face and get you wanting to dance. Even if you are unfamiliar with Bollywood music, after only a short few weeks you will be. In fact it's more about getting you moving and burning calories than getting your hands and feet exactly right.
The following videos show BollyBlaze in full motion.
GALLON GOODIYAAN - DIL DHADAKNE DO - BOLLYBLAZE
is the fab sound of Bollywood with the moves of BollyBlaze.... not a dance but a workout.... this one burns some serious calories... HELLO... ELLO....
MAAHI VE - KAL HO NAA HO - BOLLYBLAZE
BollyBlaze routine to the incredible Maahi Ve from Kal Ho Naa Ho...
Here are the top 10 health benefits of a Bollywood fitness workout :
Boosts coordination and rhythm - Bolly fitness workouts requires the members to fully immerse themselves with the musical beats they are moving to. From tapping your feet to quick rhythms to shrugging your shoulders in slow, rich movements, Bolly Blaze workouts helps develop the body's natural rhythm, and strengthens coordination skills and balance.
Exciting form of exercise - the Bolly fitness workout is an incredibly animated activity and provides the body with some great aerobic exercise. Dancing in itself engages the whole body and can work up a sweat, but the enjoyment one feels while dancing is unrivalled given how much the body engages in physical exercise.
Tones the body - The outgoing and expressive beats of Bollywood dance music can't help but get your body moving quickly. Each motion helps tone key muscle groups such as the calves and the core, making the Bolly fitness workout a fun way to get lean.
Lubricates the joints - The rigorous movements involved in our Bolly Blaze workouts help loosen up the whole body by keeping joints well-lubricated, which prevents arthritis. Members become more flexible and agile as various moves and dances are performed, helping the member feel more at ease within their own body.
Relieves stress - Bollywood fitness workouts provide a happy and fun version of traditional Indian dance. Because of how fun it is and the exercise involved, Bolly Blaze workouts are great way to help you forget your worries, with dance routines refreshing the mind, keeping the body in motion and blowing cobwebs away as you sweat out your worries
Aerobic Exercise - a Bolly fitness workout for fitness is like many other aerobic exercises, requiring commitment, consistency and progression. Bolly Blaze can be an excellent substitute for your cardio needs in your workout and helps build stamina and endurance.
Oxygen supply - The Bollywood fitness routines are a great form of aerobic exercise, as it involves lots of active and energetic movements. This helps boost the supply of oxygen through the body, ensuring your muscles get the most oxygen to keep you moving. In fact, back in the 90s, the dance moves were usually modelled on aerobic movements like jumping jacks, toe touches, side to side lunging and so on.
Full body workout - Being a high-intensity workout with fast and upbeat movements, Bollywood fitness workouts helps shed extra weight fast. The full-body movements help in working both the upper and the lower body at the same time while toning the core muscles.
Fun - Bollywood fitness is a fantastic workout with a feel-good factor. It's upbeat, energetic and gets a sweat happening pretty fast. Whether or not you go into a Bolly Blaze session with a group or friends or solo, it's a great way to make new friends and socialize as you meet other members.
For everyone - a Bollywood fitness workout incorporates various styles of dance, touching on everyone's personal style. In Bollywood, some of the more popular dances use a combination folk, jazz, salsa, Arabic and street. It's dancing for everyone from all walks of life - whether you're a seasoned dancer, never danced before, older, younger, or from other opposite ends of the world, you're sure to find fun in a BollyBlaze workout.